Maintaining the appearance and longevity of your boat seats is essential for both aesthetics and the overall boating experience. Inviting guests onto your vessel with grungy seats is a terribly embarrassing first impression.
Stains on vinyl boat seats can result from various sources, including spilled food and drinks, sunscreen, bird droppings, mold, and mildew.
In this article, let's discuss the common reasons for stains on boat seats, provide a step-by-step guide on how to clean them, and offer tips for preventing future stains.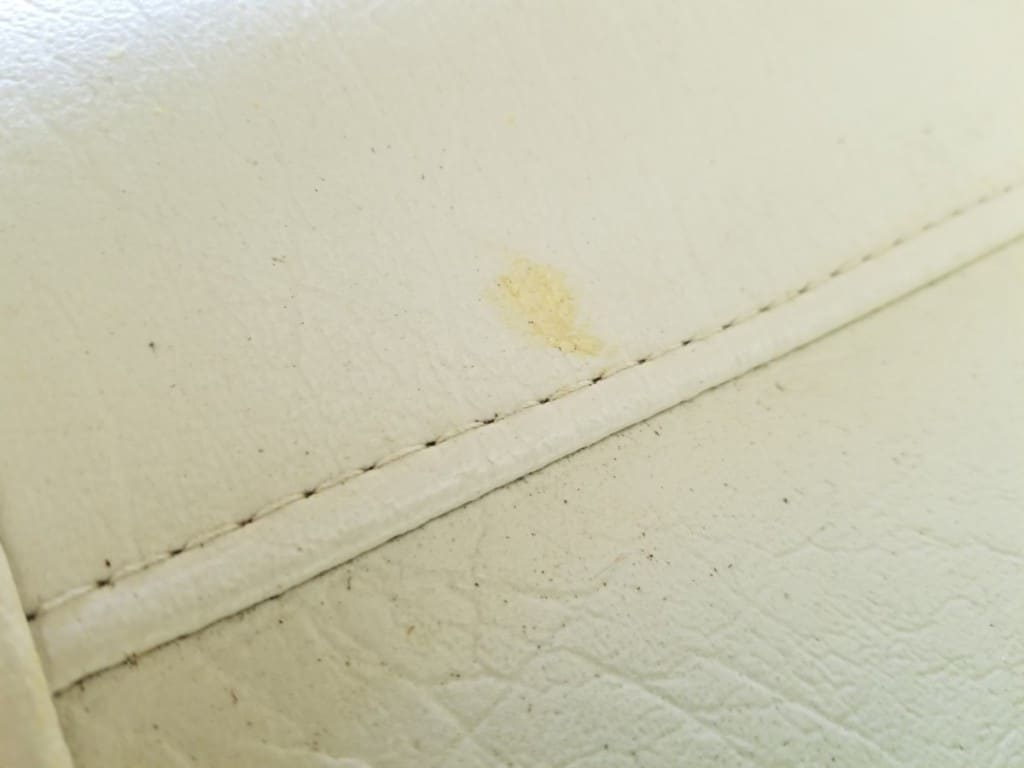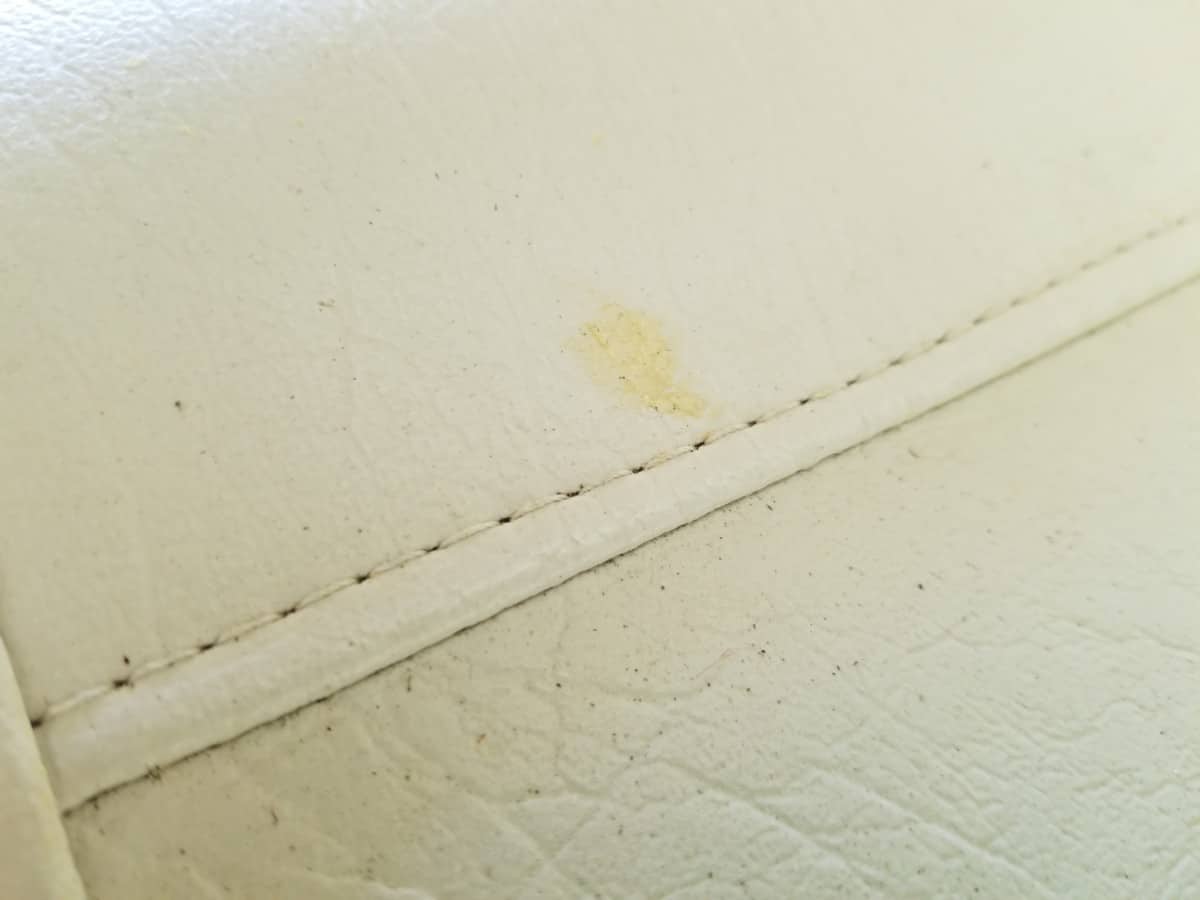 Common Reasons for Stains on Boat Seats:
Food and drink spills: Eating and drinking on your boat can lead to accidental spills that cause stains on your boat seats.
Sunscreen: Sunscreen can leave oily stains on boat seats, particularly when people sit down after applying it.
Bird droppings: Bird droppings can cause unsightly stains and even damage the seat material.
Mold and mildew: Damp conditions and poor ventilation can lead to mold and mildew growth on boat seats.
Dirt and debris: General dirt and debris from the environment can accumulate on boat seats over time, causing stains.
Step-by-Step Guide to Cleaning Boat Seats:
Remove loose debris: Begin by using a soft brush or cloth to remove any loose debris from the boat seats.
Prepare a cleaning solution: Mix warm water with a mild detergent in a bucket. For more stubborn stains, consider using a specialized boat seat cleaner.
Apply the cleaning solution: Dip a soft cloth or sponge into the cleaning solution and gently scrub the stained area.
Rinse thoroughly: Use clean water to rinse the seat, ensuring that all soap residue is removed.
Dry the seat: Use a clean, dry cloth to wipe down the boat seat and allow it to air dry completely.
Optional – Apply a protectant: Consider applying a marine-grade protectant to the boat seat after cleaning to help protect against future stains and UV damage.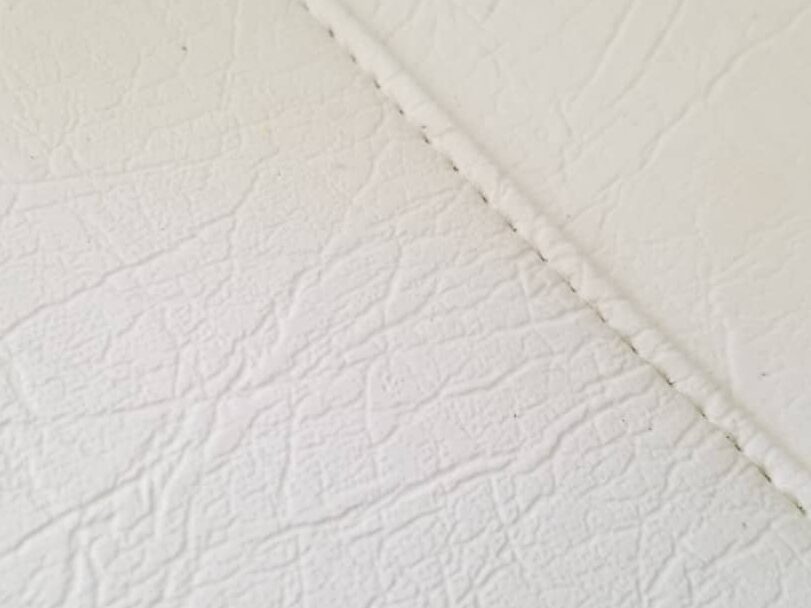 Best Cleaners for Boat Seats and Products to Avoid:
To maintain the appearance and longevity of your vinyl boat seats, it's crucial to use the right cleaning products. Some cleaners are specifically designed for boat seats, while others may cause damage to the material. Here is a list of recommended cleaners and products to avoid when cleaning your boat seats.
Recommended Cleaners: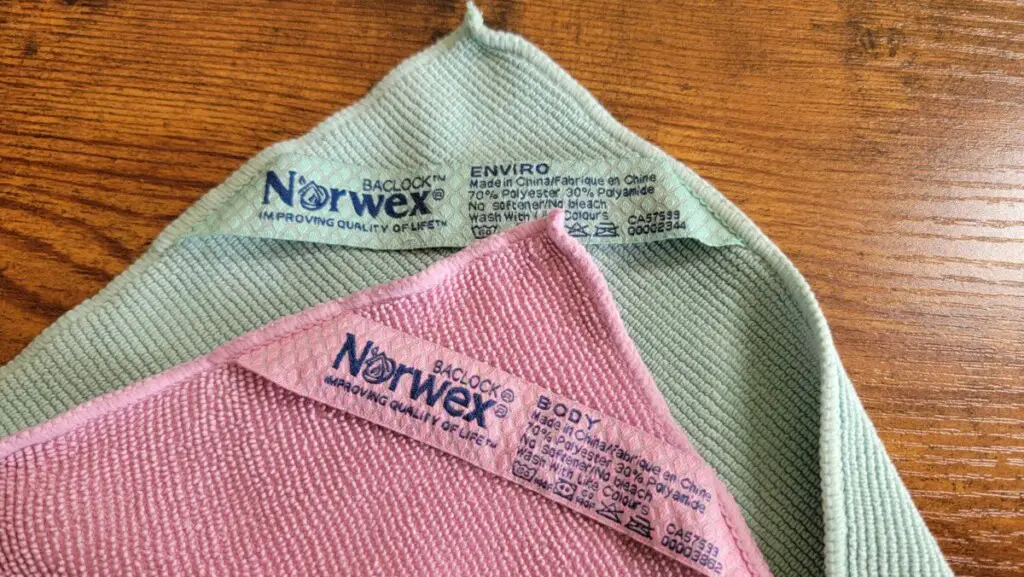 Products to Avoid:
Bleach: Bleach is a harsh chemical that can damage the seat material, cause discoloration, and weaken the stitching on boat seats. Instead, opt for a milder cleaner.
Abrasive cleaners: Products with abrasive ingredients can scratch and damage the boat seat material. Avoid using cleaners like scouring powders or abrasive scrubbing pads.
Solvents and petroleum-based products: Solvents, such as acetone, and petroleum-based products can damage the seat material, making it brittle and prone to cracking. Avoid using these products on your boat seats.
Ammonia-based cleaners: Ammonia can damage vinyl and other boat seat materials by breaking down the protective layer. Avoid using ammonia-based cleaning products on your boat seats.
By using the appropriate cleaners and avoiding harmful products, you can maintain the appearance and longevity of your boat seats while also protecting them from damage.
Tips for Preventing Future Stains:
Regular cleaning: Clean your boat seats regularly to remove dirt and debris before they can cause stains.
Use seat covers: Consider using seat covers (Amazon) to protect your boat seats from spills and other potential sources of stains.
Promptly address spills: If a spill occurs, clean it up as soon as possible to prevent it from setting into the seat material.
Apply a protectant: Regularly applying a marine-grade protectant to your boat seats can help prevent stains and prolong the life of the seat material.
Proper storage and ventilation: Ensure your boat is stored in a well-ventilated area and use a boat cover to protect the seats from environmental elements.
Final Takeaways
Taking care of your boat seats is an essential aspect of boat maintenance. By understanding the common causes of stains, following a step-by-step cleaning process, and taking preventive measures, you can keep your boat seats looking clean and new for years to come.
Happy boating!